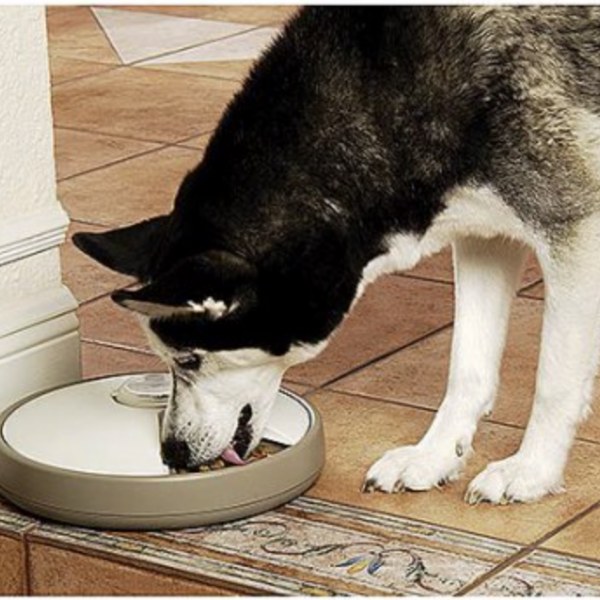 Automatic Pet Dish

Be the first to write a review!
---
List Price:$69.99
Price:$49.99
You Save:$20.00 (29%)
Feed Your Dog or Cat Automatically
Dish operates on one 9-Volt Battery (Not included)
Great for Dry or Wet Pet Food
Includes 2 Re-freshable inserts to keep pet's food fresh
Product Description
The Koolatron Automatic Pet Dish is a great solution for busy, on the go pet owners. The automatic dish ensures that your pets will never miss a meal and will maintain their normal eating schedule, even when you can't be there. You can select from 6, 12 or 24 hour feeding intervals and there are six separate food trays each holding 2/3 cup of dry and 5.5 Ounces of wet pet food. Made of durable ABS plastic this automatic pet dish is a perfect way to feed your pet.
Customers who bought this also bought
Automatic Pet Dish Reviews
Automatic Pet Dish Reviews
No customers have left a written review of this product yet.
You can be the first to write one!
Customers who viewed this item also viewed
Your Recently Viewed Items