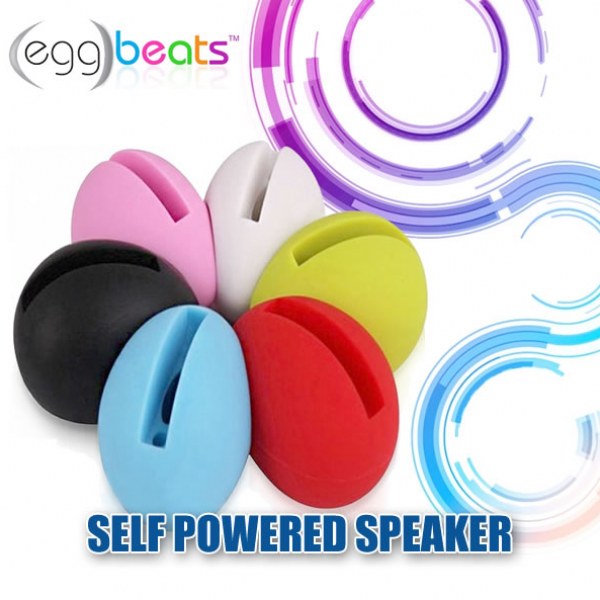 Egg Beats Speaker

Be the first to write a review!
---
No batteries, no cords, just booming sound!
Durable rubber based stand
No Wires or Batteries
Self Powered
Product Description
As Seen On TV, Egg Beats by GoTunes self powered speaker and stand dock for Iphone 4/4s and 5.

Get 10x more sound and use horizontally or vertically.

Egg Beats produces booming sound with no batteries or cords! It dramatically increases volume and clarity, and can also work as a speaker phone! You'll never have to worry about recharging it, and you can use it as a speaker phone. Works with iPhone 4, 4s and 5.
Customers who bought this also bought
Egg Beats Speaker Reviews
Egg Beats Speaker Reviews
No customers have left a written review of this product yet.
You can be the first to write one!
Customers who viewed this item also viewed
Your Recently Viewed Items