Speed Out Titanium

1 review
---
List Price:$29.99
Price:$29.88
You Save:$0.11 (0%)
Damaged screw and bolt extractor
Removes stripped screws in 10 seconds or less.
Titanium coating lasts 4X longer than other materials
Utra durable titanium can tackle any screw or bolt.
Product Description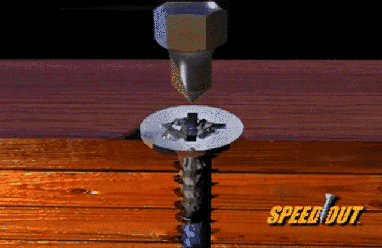 If you have ever stripped a screw or broken off the head of a bolt, you know how frustrating it can be. Well, not anymore - the Speed Out Titanium damaged screw and bolt remover easily removes any stripped screw in 10 seconds or less. You'll never again be slowed down by a stripped screw or broken bolt.
If you can use a drill, you can use the Speed Out Titanium screw extractor. In fact, this patented process works so well it can even remove 4 inch long stubborn deck screws out of redwood. Even if you break off the entire head of a screw or bolt, you can still extract it right out.
4 piece set for any size screw or bolt. Made of durable hardened steel with supper tough titanium coating.
Customers who bought this also bought
Speed Out Titanium Reviews
Speed Out Titanium Reviews

by D.W. on 11/28/2017
excellent tool for your toolbox
Was this review helpful?
Rating Summary

56 total ratings
| | | |
| --- | --- | --- |
| 5 star | | 50% |
| 4 star | | 48% |
| 3 star | | 1% |
| 2 star | | - |
| 1 star | | - |
All ratings are from verified customer purchases.
Customers who viewed this item also viewed
Your Recently Viewed Items